Unparalleled Seasoned PR Experience.
HWH PR is an ambitious company with vast PR expertise, whose clients range from the 30th largest company in the world to small start up ventures. With decades of experience and relationships at its core, HWH has built up an empowering force of writers, pitch people, social media coordinators, event organizers, marketing specialists, branding experts, spokespeople, networkers and tech support. HWH PR not only puts new companies on the map; it keeps mature companies in the news. 
HWH PR has colleagues all over the world and thrives on always being connected in an ever-changing digital world. We live in a new era of public engagement where consumers absorb information across multiple sources, influences and social platforms, so defining your voice and standing out above your competition is essential. This is where HWH's passion and expertise lie. Lois Whitman and Eliot Hess are co-owners of HWH and work hands-on with their clients to collaborate, develop strategic, integrated ideas and immediately execute plans through their targeted and diverse public relation services. 
"There is only one thing in the world worse than being talked about, and that is not being talked about."
Oscar Wilde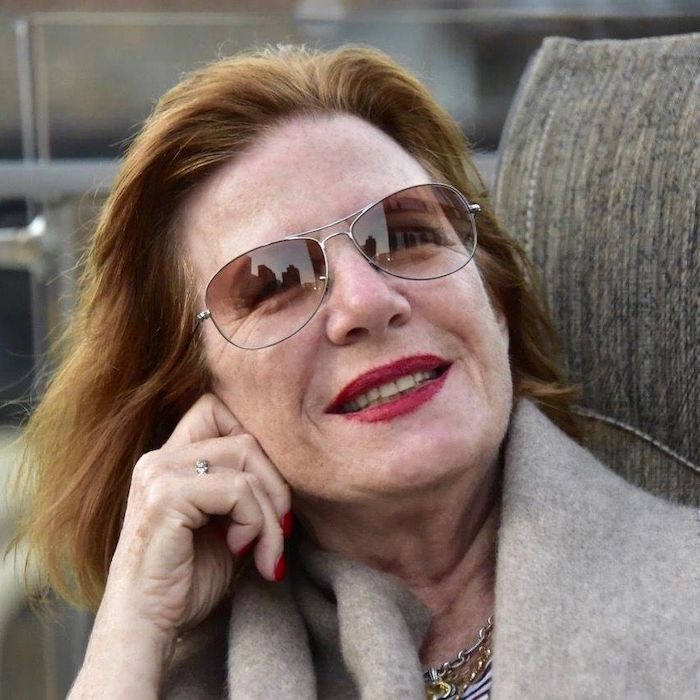 Meet Lois Whitman
As Co-Founder and President of HWH PR, Lois Whitman-Hess has been actively involved in public relations for a vast array of business sectors including technology, Internet-based companies, entertainment, law, publishing, fashion, beauty and art.
HWH PR has become well known in these specific industries because of its client roster which include brand names such as Samsung, Sony, BSR (USA), DuPont, Panasonic, Philips, Twentieth-Century Fox, HBO, Casio, Westinghouse, Astell&Kern, Kyocera, BMG, Random House, Revlon, Waterpik, Helen of Troy, Bell South, Higher Ground, University of Tennessee College of Business, and HGTV.
In addition to Fortune 500 companies, Lois has worked with sports and entertainment luminaries such as Jon Bon Jovi, Joe Torre, Magic Johnson, Arnold Palmer, Boomer Esiason, Willie Mays, Joe Di Maggio, Notorious B.I.G, Billy Joel, Paul McCartney and Elton John.
For the last eight years, Lois has authored a daily blog called "Digidame." It mostly covers her personal journeys as well as tech innovations, art, travel, and entertainment. In addition, Lois co-hosts a weekly podcast called "Lying on the Beach" with TV personality Steve Greenberg who is a regular on the Today Show. They interview luminaries who discuss their expertise and views on current events.
One of the most important accomplishments in Lois's career was the establishment of a 40-year internship program at her PR agency. Hundreds of high school and college students have spent a semester at HWH PR learning the communications business by actually being responsible for projects from day one on the job. There is no better way to learn than to be active on assignments. The system worked. Many of the interns at HWH PR are now in leading positions in their respective fields. It's a great honor to witness their accomplishments. 
Lois started her career in business journalism at Fairchild Publications (WWD and HFD) writing about fashion and then technology. She also served as Editor in Chief of Consumer Electronics monthly for three years before starting HWH PR with her husband Eliot Hess. 
Lois and Eliot have been very active with UJA, ADL, Cooley 's Anemia, The Temple of Understanding, The Cabrini Mission, Samsung Four Seasons of Hope, Samsung Hope for Education, Rett Syndrome, The National Trust for Historic Preservations, FAITH, The Fashion Accessories Industry Together for Health and the Fisher Center for Alzheimer's Research Foundation and the Fountainhead Residency.
Lois and Eliot are also early investors in Broadway, several tech start-ups and web shows.
Lois serves on the board of The Fisher Center for Alzheimer's Research Foundation and the Fountainhead Residency. 
Browse a Few of Our Amazing Clients.
HWH Public Relation's Professional Affiliations.